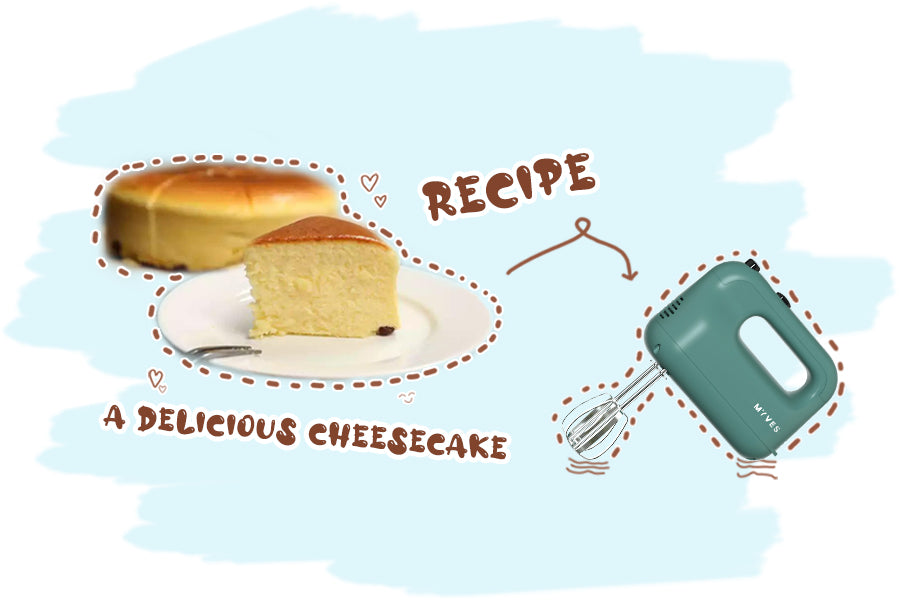 When it comes to kitchen appliances, it's always a bonus when they not only perform well but also look great on your counter. That's why the Myves Hand Mixer is such a great option for home cooks and professional bakers alike. This powerful kitchen gadget boasts a 150-watt motor that can effortlessly whip up dough, cream, egg whites, and more. Plus, its even mixing ensures that your baked goods and dishes come out perfectly every time.
Up to 5-speed Options
One of the standout features of the Myves Hand Mixer is its 5-speed options, which range from gentle stir to high-speed blend. These speed settings allow you to control the speed of the mixer and achieve the perfect texture for your recipe. The lower speeds are great for mixing dry ingredients, while the higher speeds are ideal for whipping egg whites or heavy cream. And if you need an extra boost of power, simply use the turbo function to tackle even the toughest mixing jobs.
Powerful and Easy to Use
The Myves Hand Mixer is incredibly easy to use, thanks to its simple design and intuitive controls. The speed settings are easy to adjust using the simple dial control, making it easy to find the right speed for your recipe. Plus, the mixer's powerful motor ensures that even the toughest mixing jobs are handled quickly and efficiently.
Comes in Two Cute Colors
Not only does it have a powerful motor and an easy-to-use design, but it also comes in two cute colors: white and green, both of which have their unique benefits. The white mixer boasts a classic and timeless design that will seamlessly fit into any kitchen decor, while the green mixer is a fun and playful option that's sure to add a pop of color to your space. No matter which color you choose, you'll be getting a reliable and versatile hand mixer that can handle all your mixing needs.
Whether you're a home cook or a professional baker, the Myves Hand Mixer is an essential tool that will help you achieve perfect results every time. Its powerful motor, even mixing, and versatile speed options make it a reliable and efficient kitchen gadget. And with its stylish design and cute color options, it's sure to be a standout addition to your kitchen counter.
So why wait? Order your Myves Hand Mixer today and start whipping up delicious treats with ease!